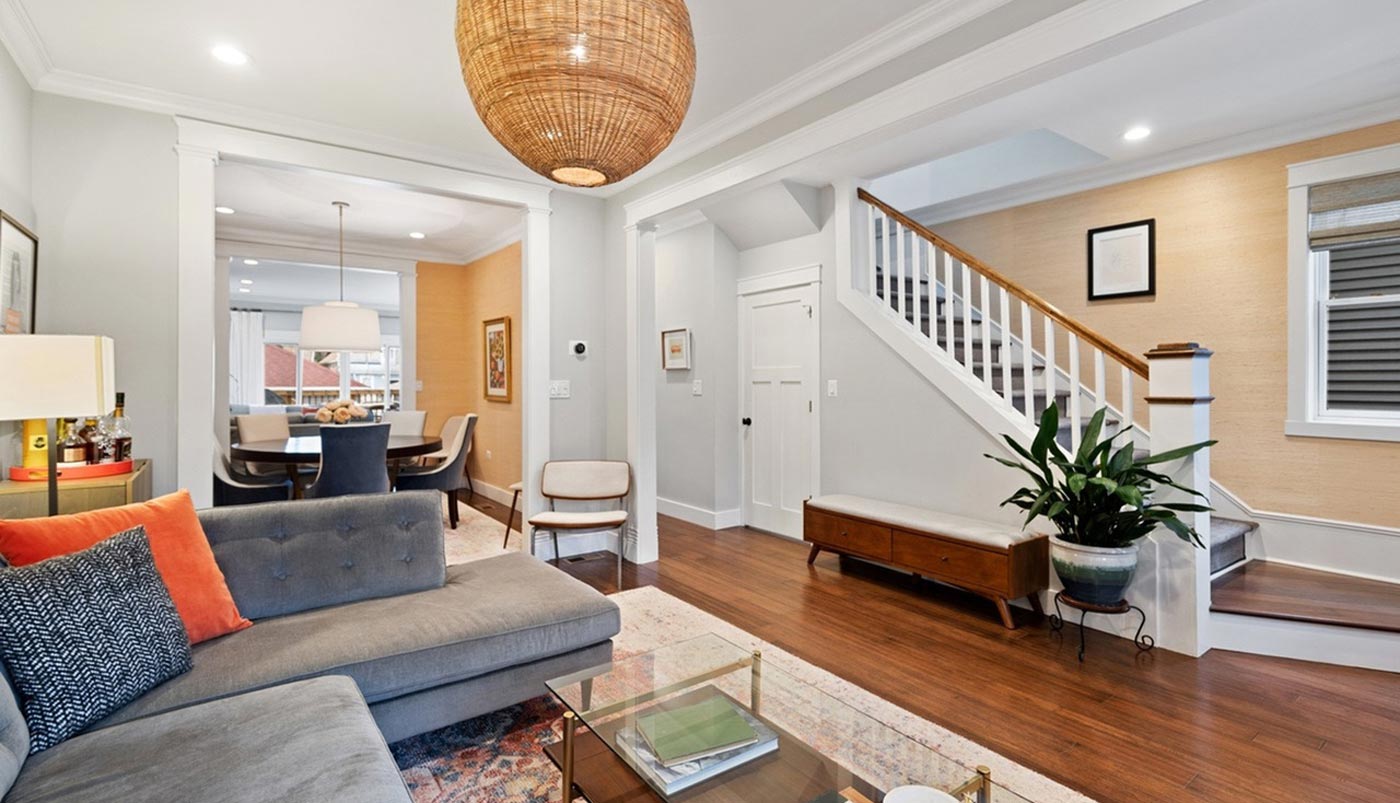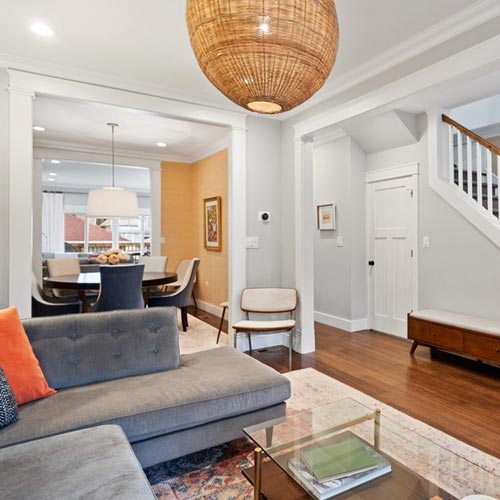 Re-Using a Workers Cottage
The original floor plans of many workers cottages featured small parlors and bedrooms. These interior spaces can be remodeled and adapted to modern needs by removing walls and relocating the rear second-floor staircase to a more central location in the house. The century-old cottage need not be replaced by new construction but can be re-used as a new home for the next century.
Have you done a remodeling of the interior of your workers cottage? The Chicago Workers Cottage Initiave is interested in sharing creative ideas for how these historic homes can be adapted and given new life for modern use.